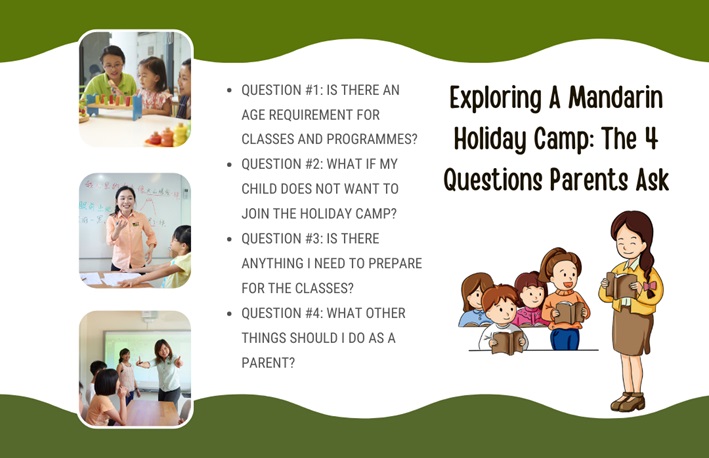 Joining a Mandarin holiday camp in Singapore is a one-of-a-kind experience for young children wanting to explore the world and learn more things for their growth. They will meet other children who share the same interest, enjoy engaging in activities they will remember, and listen to their teachers who want nothing but to help them understand concepts.
In this article, whether you are an interested parent or someone curious about these Mandarin camps and classes, explore these FAQs to help you understand things better.
QUESTION #1: IS THERE AN AGE REQUIREMENT FOR CLASSES AND PROGRAMMES?
Yes. You might want to consider assessing whether your child is suitable to attend a Chinese tuition centre in Singapore based on their age and capabilities. For instance, if they are still toddlers who have no experience going to daycare or visiting a school, consider waiting for them to grow up a little. (Tip: Know the level and age requirement of the school, and you are good to go.)
QUESTION #2: WHAT IF MY CHILD DOES NOT WANT TO JOIN THE HOLIDAY CAMP?
Let them be. Why? If you force them to learn something new or attend classes that do not interest them, it will only cause potential issues. You can always check other enrichment classes for toddlers in Singapore and ask them if they want that. Lastly, if you want to convince them, try to talk them out of it and explain why they should learn Mandarin through exciting games and activities.
QUESTION #3: IS THERE ANYTHING I NEED TO PREPARE FOR THE CLASSES?
Get all the materials, take note of the schedule, and support your child throughout this journey of learning Mandarin! It differs for every case, such as an O level Chinese tuition or a programme for youngsters, so make sure you have a list of instructions and requirements from the facility. They will provide it to you!
QUESTION #4: WHAT OTHER THINGS SHOULD I DO AS A PARENT?
Be supportive and attentive to what your child needs. If they want to take a break, ask them and find ways to avoid derailing their progress. Another example is when you always keep on asking them how they feel because children want an emotional connection. In short, be with them every step of the way!
Edugrove offers a Mandarin holiday camp for children who want to have a once-in-a-lifetime experience. Visit their website to learn more about these learning opportunities.