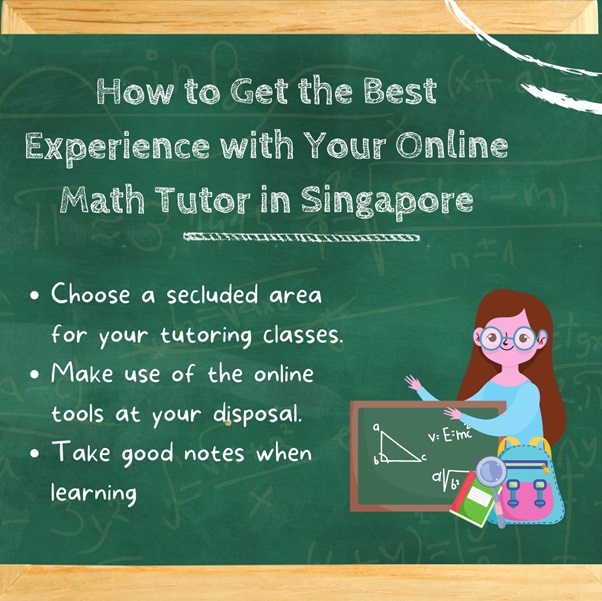 In Singapore, math and online tutoring seem to go together like peas in a pod. It is a common and accepted practice. Many students regard maths with some apprehension and anxiety because of the subject's perceived difficulty. Some students find mathematics one of the most challenging and frustrating subjects to master, so this is why parents must seek ways for their students to catch up. The difficulty in learning how to master maths is why people turn to tutors to help them get by.
Tutoring is accomplished both in person and on the internet. Because technology is getting better than ever before, getting an online primary, secondary, or higher math tutor in Singapore is not that difficult to do anymore. But with online tutoring comes some unique challenges for the students. It might be harder for students to concentrate on their online tutoring sessions because of the way that online tutoring works.
What are some of the ways that students doing online tutoring instead of in-person tutoring could do to improve their concentration? Here are some fast tips for them.
1. Choose a secluded area for your tutoring classes.
With in-person mathematics tutoring, you could easily concentrate on your tutoring classes because you are in a place that allows you to focus. Your tutor has their full attention on you, and if you go to a tuition centre, you are in a calm environment that may simulate your classroom. Online tutoring may not be so easy because your home may not be suitable for learning. If you cannot focus on your online classes, it is better to find a place where you can feel comfortable and free to learn.
2. Make use of the online tools at your disposal.
Are you finding it hard to learn your lessons? The power of the internet is at your fingertips and ready to provide for you, so you should use it to your advantage. Do not underestimate what it can do for you. A primary maths tutor can only do so much to help a child— you should use resources ready for you so you can do your best to catch up.
3. Take good notes when learning
Don't just sit there and expect to get spoon-fed information from your tutor. Just like an ordinary class, online tutoring sessions function best when students list down valuable information for later perusal. Your maths lesson will be more educational when you take notes.
Are you looking for an online math tutor in Singapore? You've come to the right place if you visit CalibreMath. They can provide you with tutoring services that can help you get a good grasp of mathematics.