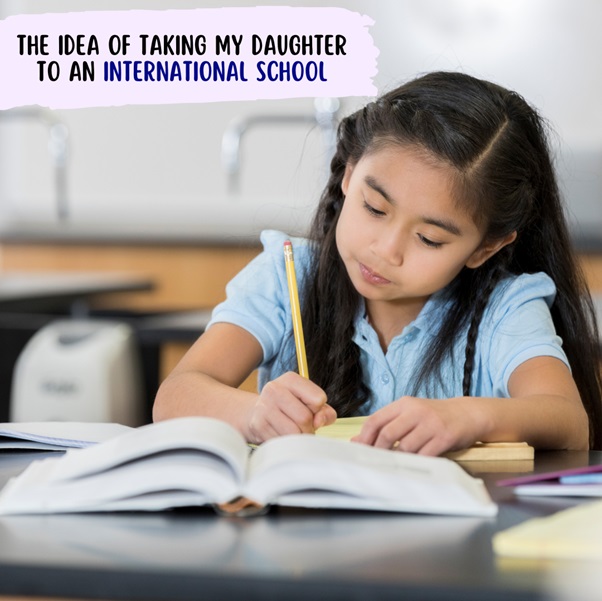 As a parent, we always want to provide the best education to our children. Choosing a school for my child is never an easy thing. After her first year as a primary school student, I decided to transfer my 9-year to another school for the next school year after their vacation. I must say that I was choosing whether to look for other primary schools or enrol her in a Montessori international primary school in Singapore.
The Idea Of Taking My Daughter To An International School
I started to wonder if taking my daughter to an international school would greatly benefit her. When I was studying at her age, there were no thoughts from our parents to send us to any international school. Though it was something that we heard every once in a while, my parents continued to finish our primary school years on a single campus without even transferring. The international school wasn't something new. But today, I have realised what it means to provide the best education for your child. Education also often equates to a better opportunity.
Being raised in such a way, I was quite naive about bringing my child to an international school in Singapore. While it matters to me to enrol my daughter in the finest schools we can afford, I only know very little about such types. It was then I only had the chance to grasp and understand the potential of enrolling your children in a renowned international school.
I have discovered numerous benefits to it, and they all rang a bell. I recalled what I thought to be what my daughter should experience. The merits of studying at an international school, from building positive self-esteem to being exposed to multiculturalism and participation in additional programmes, have finally convinced me to look for one. Afterwards, I decided to talk to my daughter about international school and what she feels about it before researching one online.
It seems like adapting to the new environment might come as a challenge for my daughter. But she had assured me that she had no problem going to an international school in Singapore. After a few days of researching and comparing, I decided to approach NPS International School.
The Experience With NPS International School
All in all, I was pleased with how they reached back and communicated with us. We decided to take a look into the facility. NPS International School is an international Montessori school in Singapore that offers diverse subjects. The teachers that I have talked to have a credible teaching background, which helps me become more confident with them, knowing that my child is getting a proper teacher on her first international school experience.
Overall, my daughter's experiences were positive. She met people and made friends along the way. She's also excelling in her class, learning more things quickly. I couldn't be more satisfied and content with where my daughter is today. Hence I recommend NPS International School for parents out there who are looking for a decent and affordable international Montessori primary school in Singapore. Visit their website.